Transformer Oils
Transformer oil insulates, cools, and protects transformers, as well as, other electrical equipment. Contact us to extend the life of your equipment today with the electrical insulating oils that we offer.
Request More Information about Transformer Oils
CARGILL Envirotemp FR-3 and E360
Natural ways to optimize performance, efficiency, and safety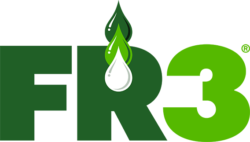 FR3 Fluid
Renewable, Natural ester dielectric fluid uniquely formulated to optimize transformer performance – increase loads / extend transformer life/ improved Fire safety
Call
(951) 784-3900

for additional FR3 information and specifications

E360 Fluid
Synthetic Ester fluid ideally suited for use in free-breathing transformers offering long-term stability even when exposed to extreme temperature variations.
Call
(951) 784-3900

for additional E200 information and specifications
Inhibited and highly refined mineral oils, rigorously analyzed meeting CSA-C50 Class B Type II / ASTM D 3487 Type II and Doble Tops – Specially developed for use in oil-filled transformers, switchgears, circuit breakers and rectifiers.
Standard and Premium grades available. 
Passes and conforms to corrosion tests:
ASTM D1275 method B
IEC 62535
DN 51353
Serving North America with Key and Strategically placed terminals and logistic teams to support your immediate requirements. Available in:
Railcar
Tanker Truck
Mini-bulk loads
Flexibags
Totes (330 and 275 gallons)
Drums
Other Package Styles available upon request
Additional services offered:
RETRO FILL Mineral Transformers / FR3
Hotshot deliveries
Environmental Full Circle Program
Tanker Rental Projects
CALL FOR MORE INFORMATION (951) 784-3900